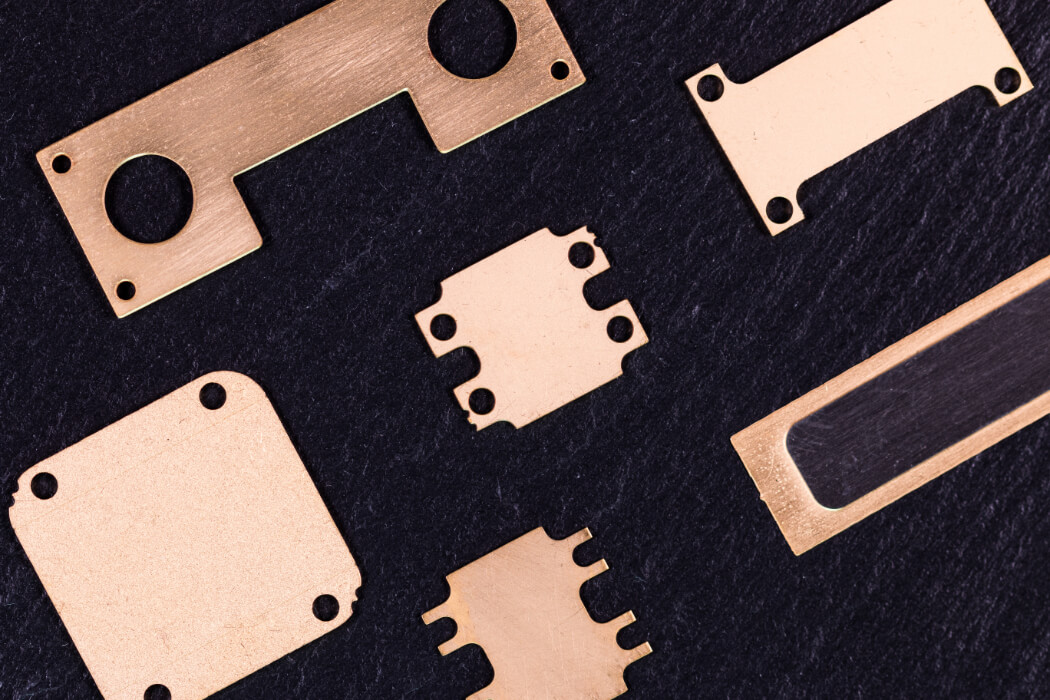 Our Etching Capabilities
Here's how we help you with your beryllium copper etching requirements:
Material thickness: 0.0005 in. to 0.100 in., depending on the features. 

Step etching

Half etching

3D photo etching

Knife and needle edges

Selective plating
See our Design Guidelines for more details.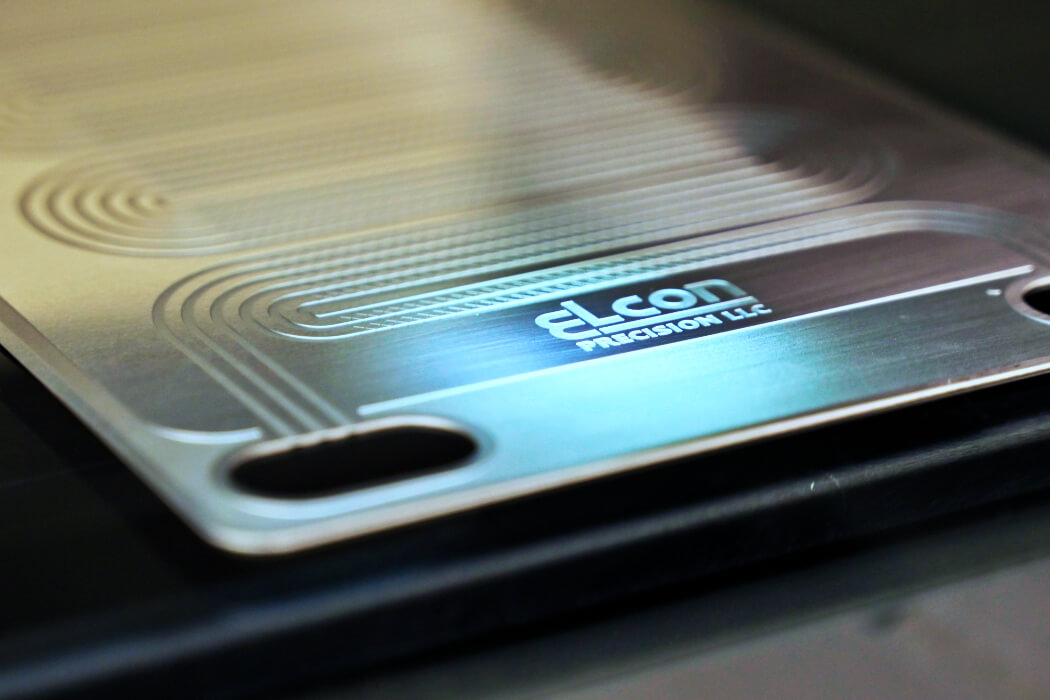 Beryllium Copper Applications
The excellent properties of beryllium copper make it popular across various industries, including aerospace, electronics, medical, and automotive industries for applications such as:
Electrical contacts

Clips

Pins and connectors

Springs

Heat exchanger plates

Electric brackets

Bus bars

Leadframes

Pressure membranes

Heater elements

Relay & switch springs

RFI shielding

Interconnecting circuit boards
Industries That Use Beryllium Copper Etching
Frequently Asked Questions
What are the advantages of beryllium copper for electrical and electronic components?
Beryllium copper is one of the strongest copper alloys used in industries to manufacture precision parts and components. Here's how they prove to be more advantageous in applications:
Beryllium copper is

strong and versatile

, meaning it can be shaped in any form and is predominantly used in applications requiring strength. 

Beryllium copper has higher demand in industrial applications because of its

higher strength

over other copper-based alloys that are only used when the appearance of a material is a priority. 

Similar to pure copper, beryllium copper has

resistance against non-oxidizing acids

such as hydrochloric acid, carbonic acid, abrasive wear, plastic decomposition byproducts, and galling. 
Is beryllium copper a safe material to work with?
Much like other materials, beryllium copper can be dangerous when not handled properly. Individuals handling the beryllium copper alloy might be exposed to dust and mist, which could potentially lead to respiratory disorders. That's why Elcon Precision takes extra caution to ensure projects can be completed safely and sustainably. We have a state-of-the-art facility to protect our personnel working on the project from any hazards the alloys can cause. 
What is the typical turnaround time for a beryllium copper etching project?
A beryllium copper etching project can typically take 3-4 weeks. However, it varies based on each project's specifications, such as required quantity and complexity. Therefore, we encourage you to get in touch with Elcon Precision to receive your project's exact turnaround time.
Start the Etching Process With Elcon Precision
Beryllium copper etching is not an easy process and comes with its own risk. That's why it's essential to work with someone who can safely design your desired parts with unparalleled precision. 
At Elcon Precision, on-time delivery, customer satisfaction, and quality are our top priorities. 
Using our state-of-the-art facility and processes that meet regulatory compliance, we design simple to complex parts that meet all your requirements—we're known for our high-precision solutions. 
So, let's get started on your project! Send us your specifications, and one of our team members will reach out to you with the best potential solution to design your precision parts.