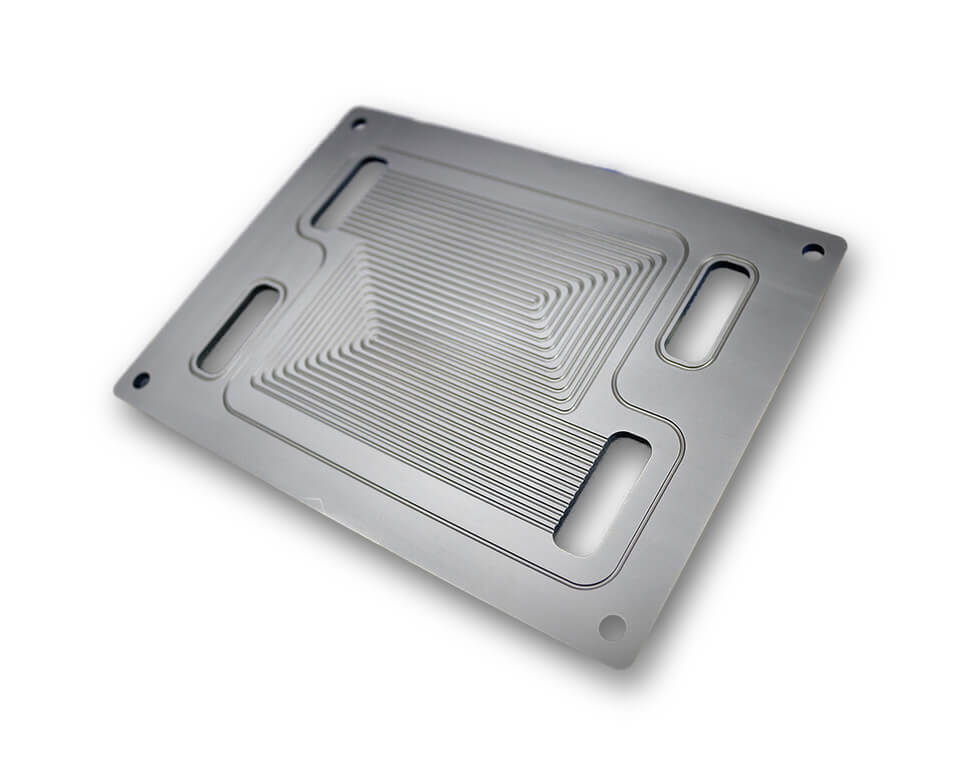 Photo etching offers fuel cell and electrolyzer plate engineers many advantages to combat their design, time, and cost challenges.
Photochemically Etched Bipolar Plates
Elcon provides high strength and durable photochemically etched fuel cell plates that can withstand extreme environments in your applications. Photo etching offers fuel cell and electrolyzer plate engineers many advantages to combat their design, time, and cost challenges.
The geometric complexity and tolerances offered by photochemical etching not only make it a desirable manufacturing process but, in some instances, the only technology suitable for critical components. 
Benefits:
Product
Burr and stress-free surfaces that are flat, consistent and do not compromise stack bonding
Unlike other processes, photochemical etching does not create mechanical or thermal stress that may affect metallurgical properties
Multiple channel levels and patterns can be etched on the plate, including headers, collectors, and port features
Manufacturing
Dimensional repeatability
Channel accuracy to ±0.020 mm
Plate materials include aluminum, stainless steel and titanium
Volumes from rapid prototyping to full production
Cost Efficiency
Low cost digital tooling can be changed quickly and inexpensively to optimize designs
Increased design flexibility and complexity with no incremental cost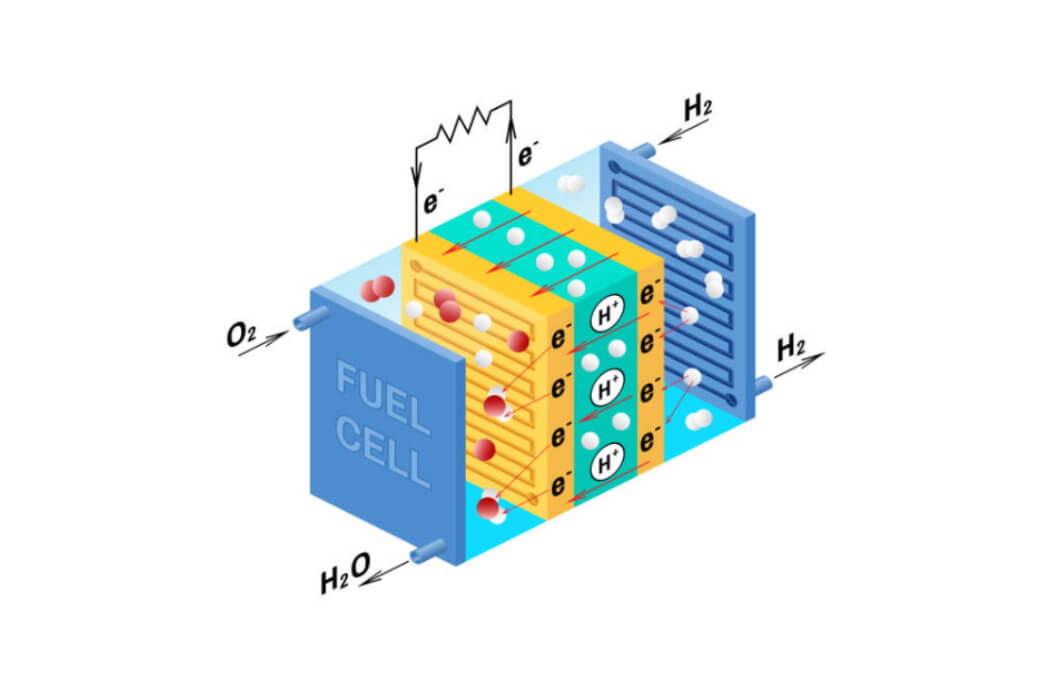 Chemical Etching: A Viable Manufacturing Alternative
Fuel cells are produced by stacking precise and intricate plates machined with complex grooves or channels which enable liquid and gases to flow and can be variously manufactured using CNC-machining, hydroforming and stamping. However, there are drawbacks to these processes, such as compromising planarity (flatness), introducing stresses and burrs, and less dimension capabilities. 
The only way for the industry to keep up with the growing demand for hydrogen production is to think outside the realms of costly machining processes and prototyping. Photochemical etching allows design engineers to produce bipolar plates with fast lead times and the flexibility to create complex, high-performance bipolar plates.
Frequently Asked Questions:
What materials can you work with?

We typically etch plates made from common grades of aluminum, stainless steel or titanium. These materials are robust and extremely corrosion resistant. For a complete list of materials we can etch, please visit our materials page. 

Can the plates be bonded?

Plates can be bonded together in stack via diffusion bonding, brazing and other techniques.
Photochemical Etching vs Other Methods
There are several benefits to manufacturing fuel cell plates through photochemical etching compared to using other fabrication methods. Unlike stamping, hydroforming or laser cutting, chemical etching imparts no mechanical or thermal stress on the plates, both of which can compromise stack bonding and fluid flow.