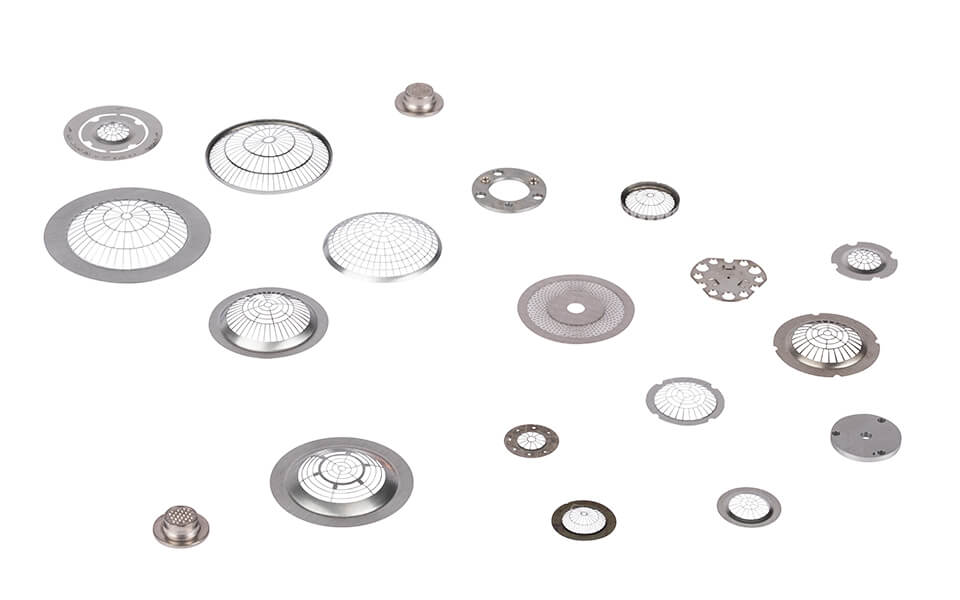 Our Etching Capabilities
Elcon Precision uses chemical etching techniques (also known as wet etching techniques) to produce precise images and designs on molybdenum films for your specific applications. 
Our molybdenum etching services include:
Etching of molybdenum parts from metal sheets up to 14″ wide by 20″ long and 0.002″ to 0.040″ thick

Combining chemical etching and CNC machining to produce parts from sheets up to 0.080″ thick (depends on features)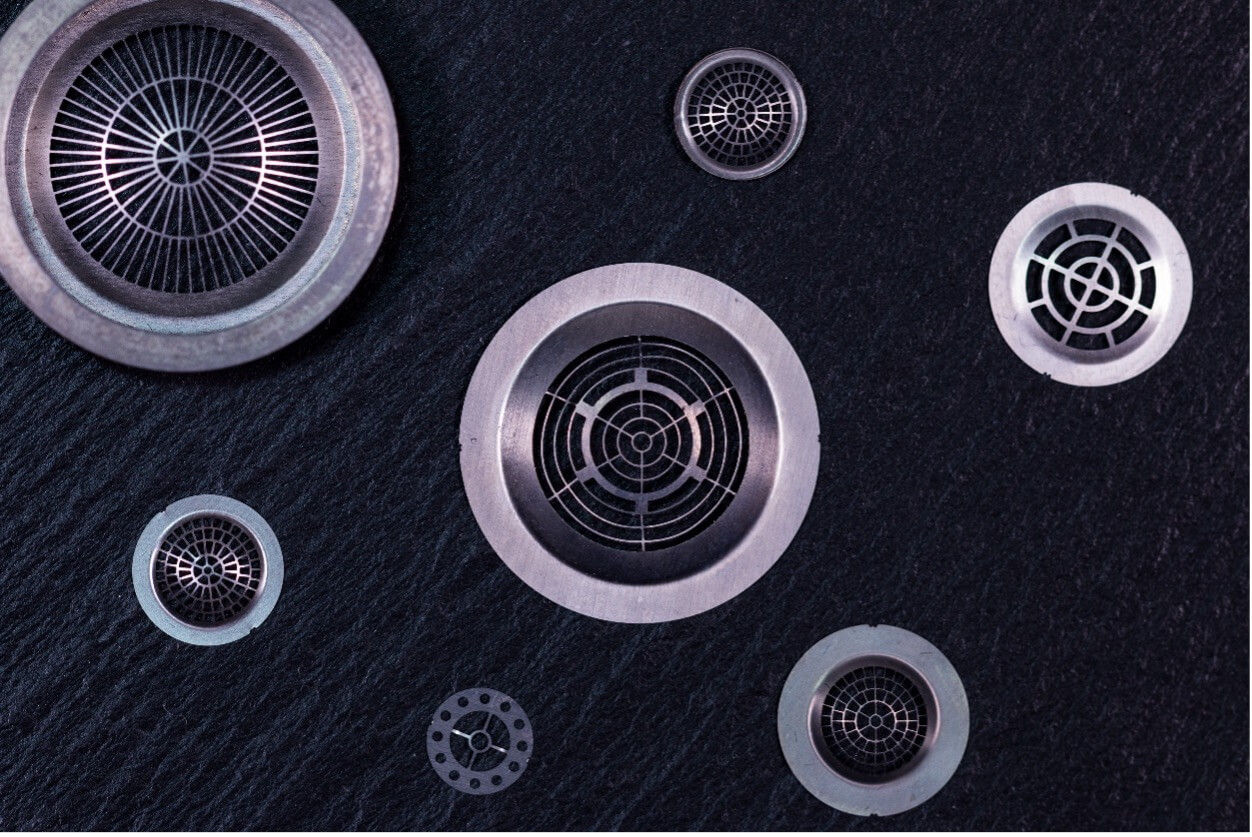 Molybdenum Etching Applications
One of the unique and attractive properties of molybdenum is its ability to withstand high temperatures without losing its strength and structural integrity. This is utilized by various industries to manufacture parts and components of devices operating in extreme heat environments. 
Here're a few examples of parts manufactured using molybdenum etching:
Heating elements

Arthroscopic and endoscopic instruments

Microwave electronics

Electronic-beam guns

Ceramic heaters

Semiconductor fabrication tools

3D grids

Microwave electronics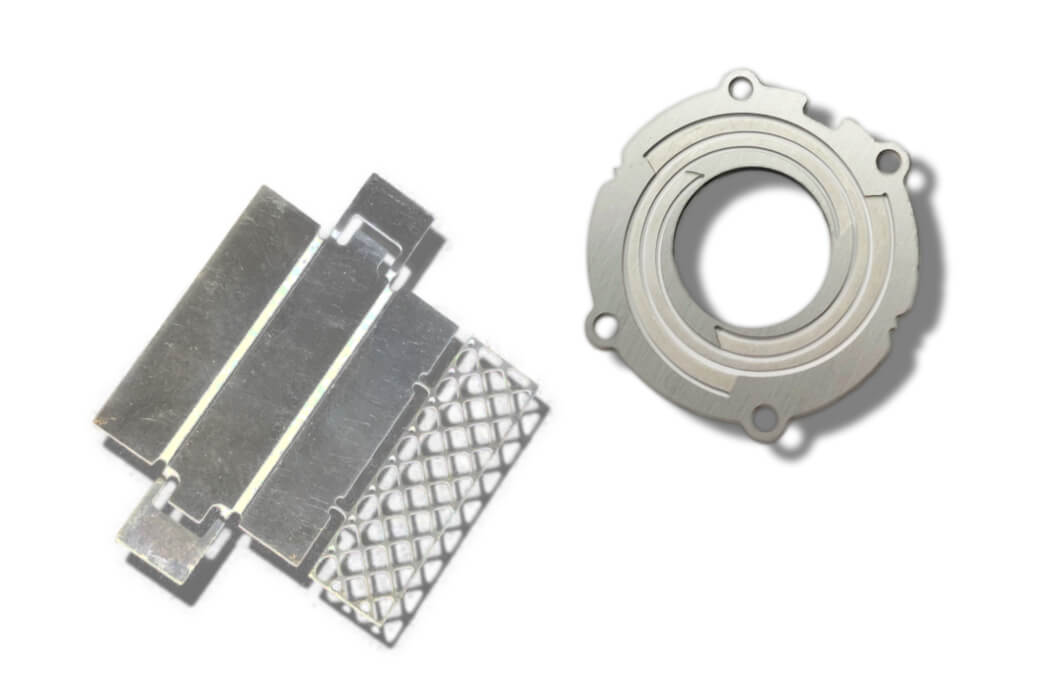 Committed to Quality Control
"Design with precision" is our motto while etching molybdenum thin film sheets for any application. And this unmatched capability of ours has made us the only etching manufacturer on the west coast with ISO 9001-2015, AS9100D, and ITAR accreditations.
We use state-of-the-art inspection tools to measure each component and assembly before shipping, ensuring the highest quality standards are maintained.
Frequently Asked Questions
What are the benefits of using molybdenum for etching?
The following properties of molybdenum make it an excellent material for etching defense and aerospace components:
A high melting point of 2,623° C

Very low coefficient of thermal expansion

High-temperature tolerance

High-corrosion resistance

High thermal conductivity
How quickly can a molybdenum etching project be completed?
A molybdenum etching project has an average turnaround time of 2-4 weeks. However, it differs based on the type of project. Therefore, please contact us for a more precise turnaround time based on your project requirements.
Is molybdenum etching a cost-effective method?
Yes, molybdenum etching is a cost-effective method because there is no hard tooling required to manufacture your parts. At Elcon Precision, we believe high-quality and high-performing components shouldn't be expensive. So, connect with us today to learn more about our pricing options for your project requirements.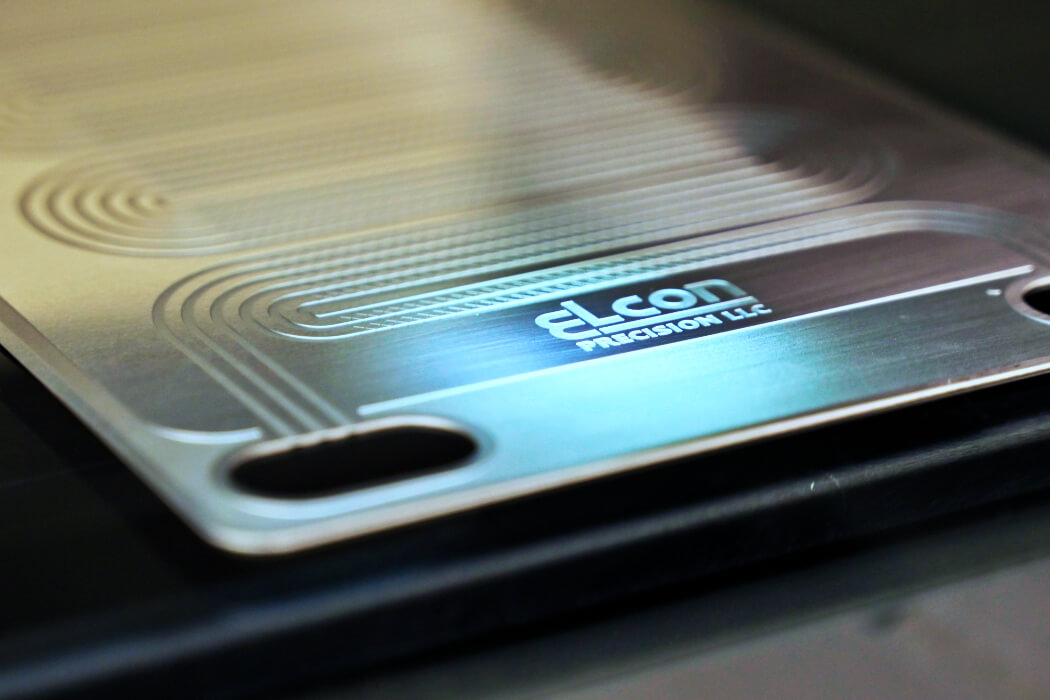 Connect With Elcon Precision
With over 50 years of experience, Elcon Precision is a trusted service provider of high-tech components and parts serving the defense, medical, and aerospace industries. We work with our customers (like YOU) to understand your requirements and provide a customized precision solution suiting your project needs.
Looking for Elcon Precision's support for your next project? 
Contact us today and find out how we can help you achieve your goal by delivering precision parts for your applications.
Industries That Use Molybdenum Etching