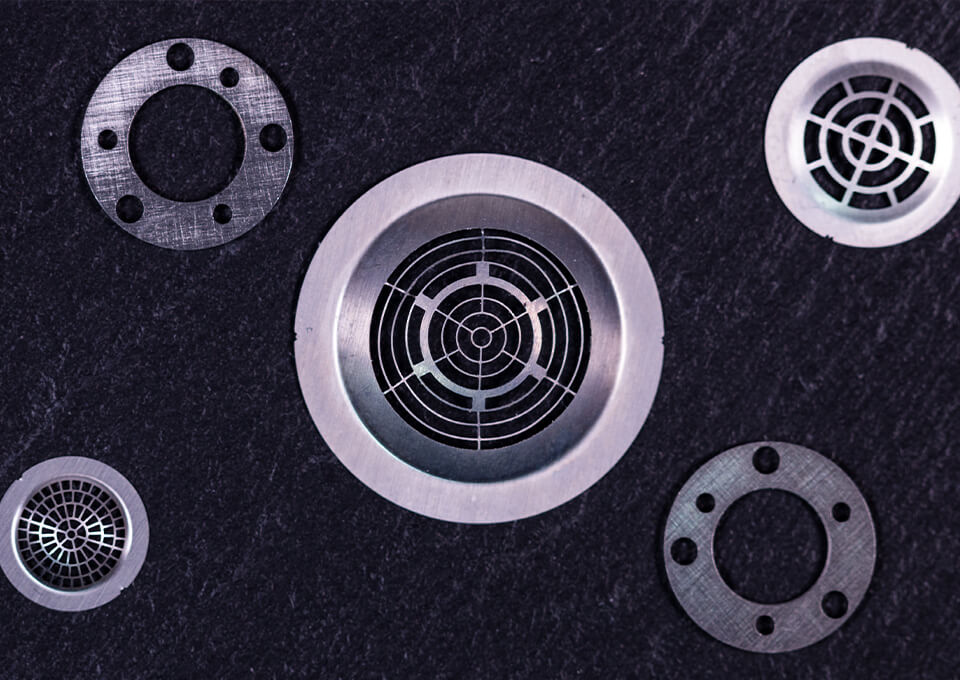 Elcon is the only etching manufacturer on the US west coast that is ISO9001-2015, AS9100D, and ITAR-certified.
Our Etching Capabilities
Elcon Precision has been manufacturing high-quality precision components and assemblies for more than 50 years. Our team is equipped with the required knowledge and years of experience in photochemical etching for thousands of applications. 
Here's what we're capable of:
Etching many grades of tungsten, including high-purity, copper-tungsten, tungsten-rhenium, thoriated rhenium, and AKS-grade

Etching of up to 0.040″ thick sheets ranging up to 20 X 14 inches

Tolerances of ±.0005″ in many applications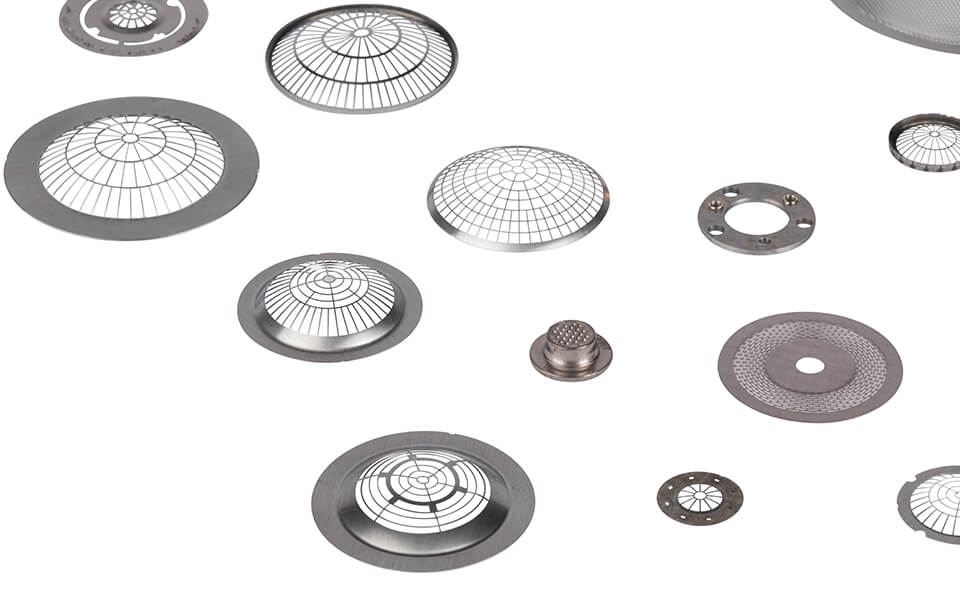 Applications
Tungsten etching is widely used in material science and manufacturing industries to serve many purposes, such as making aerospace components, semiconductors, and microfabrication. A few applications of the tungsten etching mechanism include:
Manufacturing surgical devices

Making heaters to create intricate heating structures

Creating customized radiation shields

Developing X-ray tubes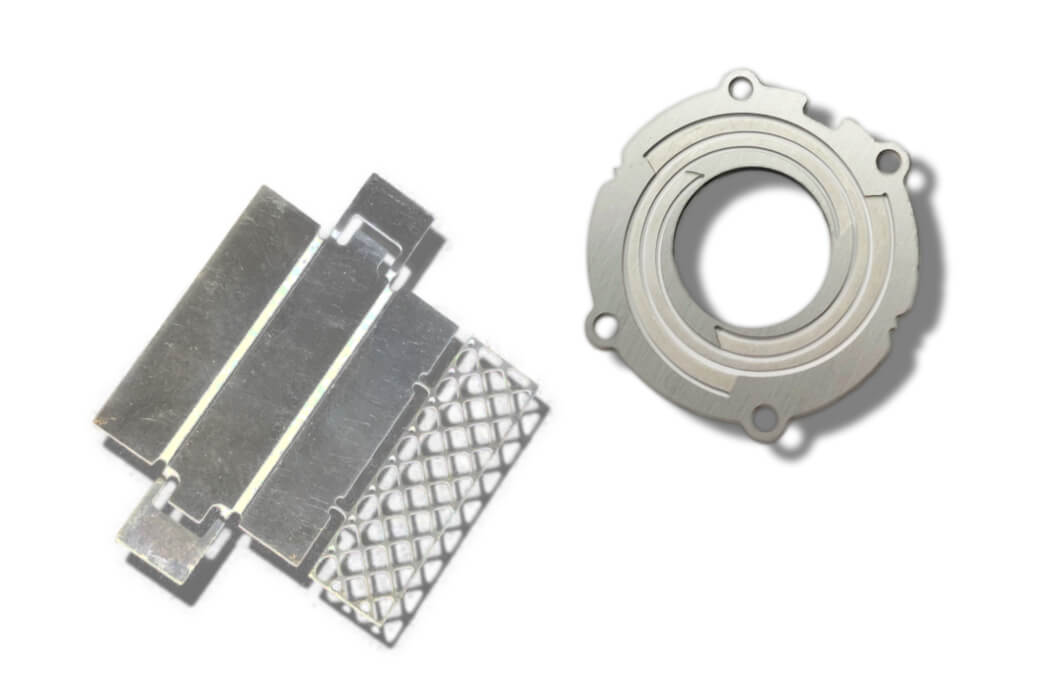 Etching Quality Control Assurance
Quality assurance is the number one priority at Elcon Precision. We meet customers' satisfaction by designing intricate parts and microstructures of device components with precision for the medical, defense, or aerospace industries. 
We follow all the quality standard guidelines and use state-of-the-art inspection tools to develop and deliver high-quality parts to our customers. With every shipment, we can also provide a full set of all critical dimensions if necessary. This unique service of ours is what made us the only etching manufacturer on the US west coast that is ISO9001-2015, AS9100D, and ITAR-certified.
When necessary, Elcon uses ceramic and metal components that are compliant with DFARS. We only promote conflict-free 3TG resources and ethical business practices.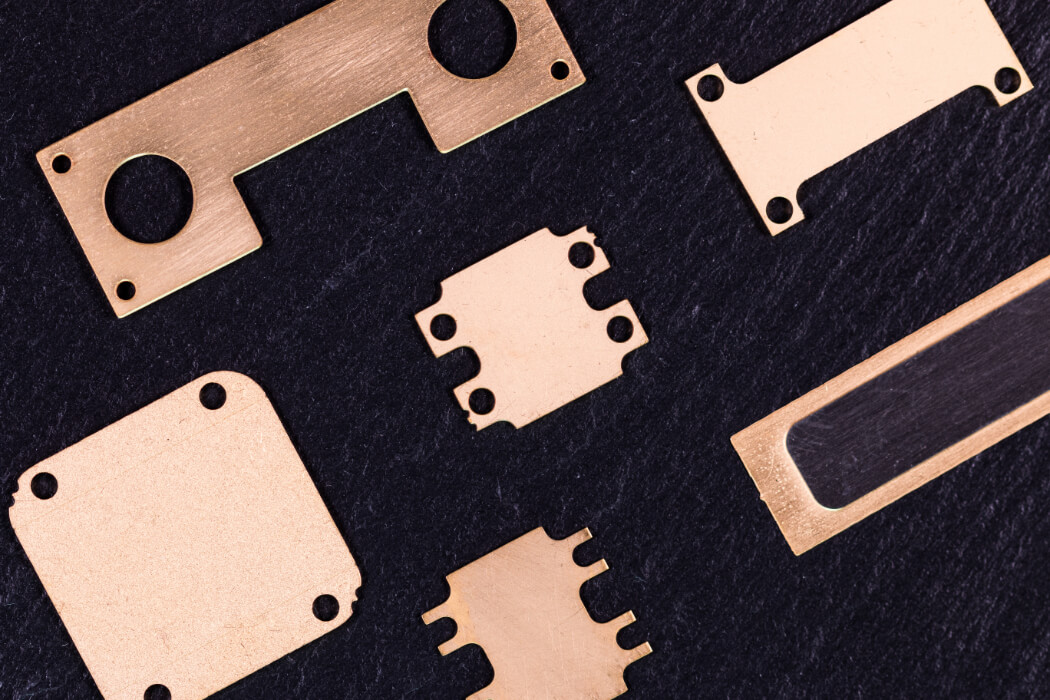 Frequently Asked Questions
What are the benefits of using photochemical etching to manufacture tungsten parts?
Photochemical etching offers distinct advantages for manufacturing tungsten parts, including precise intricate designs, minimal material waste, and retention of tungsten's inherent properties without heat-related changes. 
The process also ensures burr-free, stress-free parts with chemical resistance, making it ideal for complex geometries and applications where lightweight, durable components are crucial. 
Furthermore, the process uses a direct digital imager to image on the desired design, which leads to scalability, reduced tooling costs, and rapid turnaround. All these factors contribute to cost-effective mass production and quick prototyping of high-performance tungsten parts.
What is the average turnaround time for tungsten etching projects?
The turnaround times for etching projects can range from 2 to 5 weeks, depending on material availability. We encourage you to contact Elcon for a better idea of how long your specific project may take.  
Are there other etching techniques that can be used for tungsten?
Today, a range of techniques are available to etch tungsten on materials such as glass, stainless steel, and ceramic, including:
Dry etching:

It's also known as

plasma etching

. During the process, the desired material is kept in a device and bombarded with ions (plasma of reactive gases, such as fluorocarbons and oxygen) to create a specific pattern. This is used to manufacture semiconductors or microchips. Examples of dry etching techniques include reactive ion etching (RIE) and inductively coupled plasma (ICP).  

Wet etching:

It's also known as

chemical etching

. In this process, a liquid reactant (that either dissolves or causes oxidation or fluorination of the target element) is used to remove the thin film of tungsten from the material. An example of wet etching is the

Electrochemical etching technique

.
While these can be ideal techniques for certain situations, photochemical etching offers the most precise, high-quality tungsten components. Connect with the team at Elcon Precision to learn more about this technique.
Get Started With Elcon Precision
Looking for a tungsten etching service for your special project? You've come to the right place because we deliver those services with "PRECISION".
Our team is all suited up and ready here to listen to your etching requirements and customize a perfect solution for your project. Let us know what you think, and get your project moving by requesting a quote today!
Industries That Use Tungsten Etching