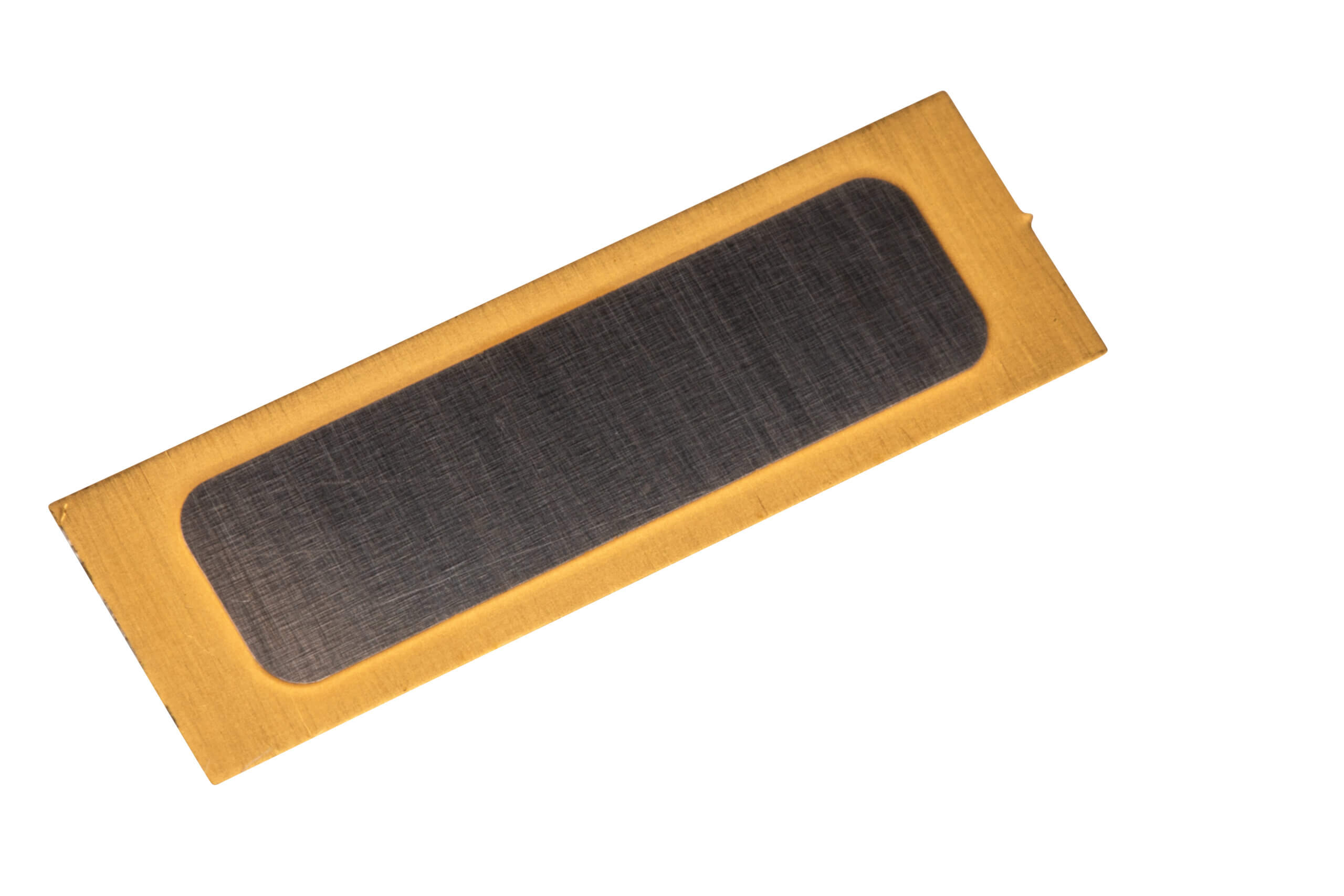 We offer nickel boron and nickel phosphorous electroless plating as a value added service.
Our Electro & Electroless Plating Process
We specialize in nickel boron and nickel phosphorous electroless plating and are capable of plating parts as wide as 12 inches and as high as 18 inches in our large-capacity barrel and rack tanks. We perform nickel, gold, silver, and copper electrolytic plating with a thickness of up to 200µin, and also offer selective plating when two different plated metals are needed on the same part.  We plate most metals as well as metallized alumina, beryllia and other ceramics.
To ensure parts are free from dirt and other surface contaminants, our team performs pre-plating operations that include abrasive blasting, caustic and acid cleaning, spray washing, and ultrasonic cleaning. Plated parts are visually inspected and thoroughly tested for plating adhesion, coating thickness, corrosion resistance, hardness and porosity, all combining to produce high-quality and reliable components designed to work the first time and every time.
Benefits

Brazeability 
Solderability
Conductivity
Corrosion protection
Compliance with industry standards
Capabilities

Electro and electroless plating
Selective and spot plating
Abrasive blast
Acid rinse
Spray washing
Stripping
Thermal, ultrasonic and vapor cleaning
Shot & glass bead peening
Testing

Adhesion
X-ray fluorescence (XRF)
Hardness
Porosity
Corrosion resistance
Specifications
View applications for electro and electroless plating, the materials we use, example products, and more below.
Applications
Applications
Fiber optics
R/F shielding
Optical encoders
Lead frames
Aerospace components
Traveling wave tube (TWT) shadow and control grids 
Vacuum electronics
Microwave transmitting tubes
Solar panels
Medical components
Defense
Energy
Biomedical
Communications
Computer and electronics
Semiconductor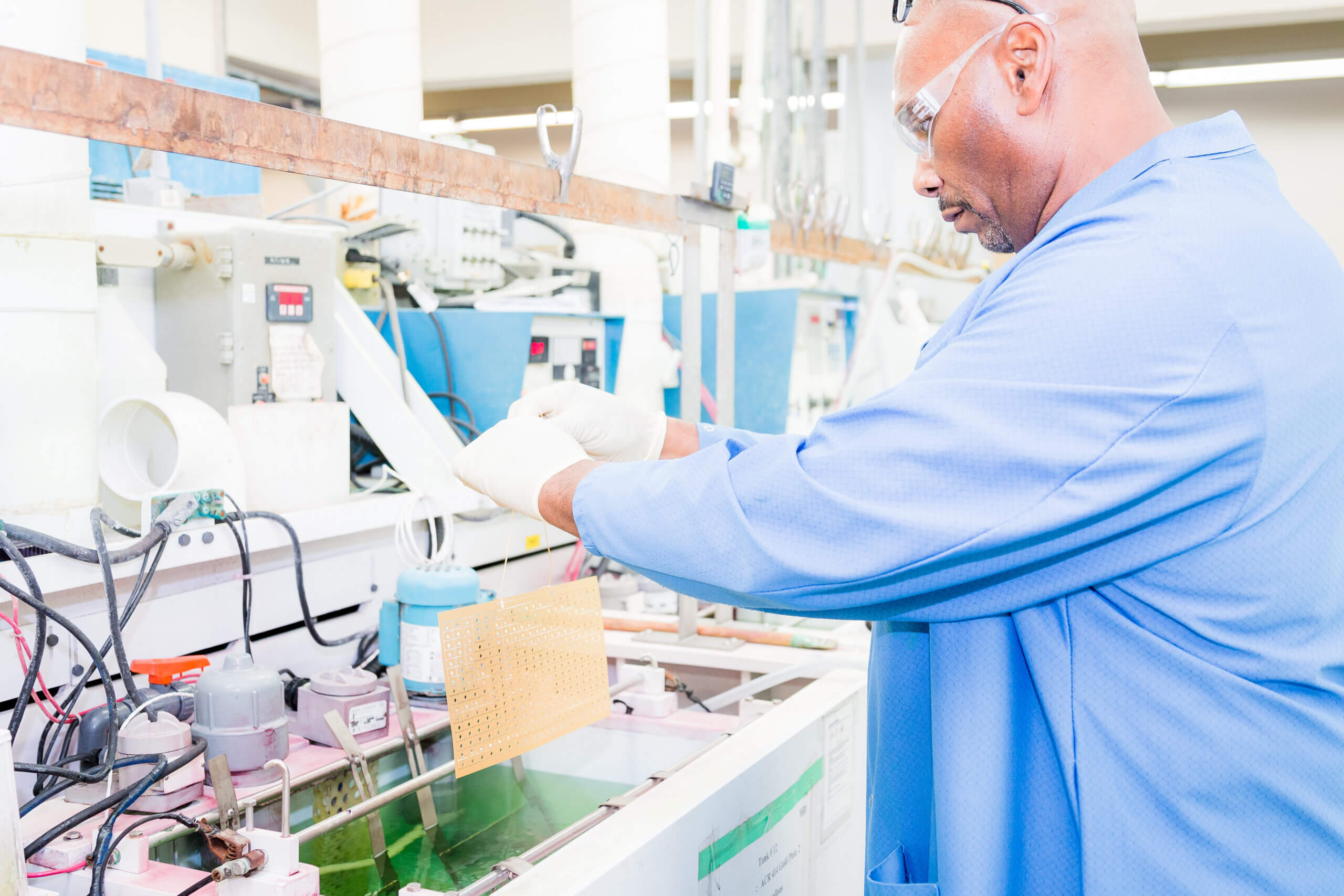 Equipment
Equipment
Barrel plating tanks
Rack plating tanks
Cleaning & stripping tanks
Abrasive blast stations
XRF for thickness measurement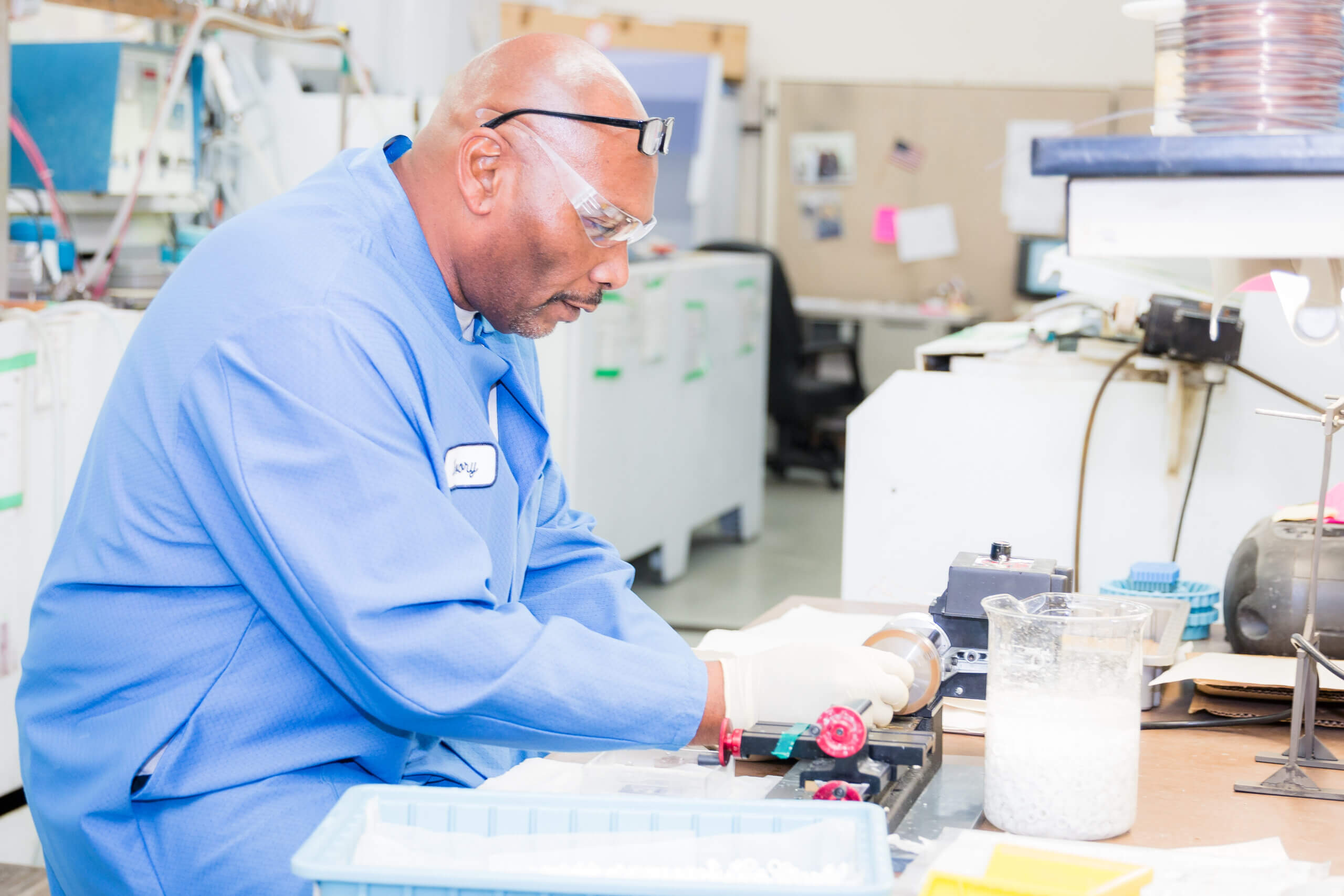 Standards
Standards
ISO 9001:2015
AS9100D
ITAR
MIL-G-45204 (gold plating)
AMS-QQ-N-290 (nickel plating)
AMS 2424 (nickel plating, low stress)
AMS 2399 (electroless nickel boron plating)
AMS 2404 (electroless nickel phosphorous plating)
QQ-S-365D (silver plating)
MIL-C-14550B (copper plating)
ANSI
ASME
ASTM B 734-97 (Cu)
ASTM B 607-91 (Ni-B)
ASTM B 733-04 (Ni-8%P)
ASTM B 488-01 (Au)
ASTM B 689-97 (Ni)
ASTM B 700-08 (Ag)
MIL-C-26074 (Ni-P)
MIP-P-27418 (Ni, low stress)
MIL-STD-883F 
MIL-STD-45662
RoHS
REACH
Materials
Materials
Plating materials

Electrolytic nickel
Electrolytic gold
Electrolytic silver
Electrolytic copper
Electroless nickel boron (0.5%)
Electroless nickel phosphorous (8%)

Base metal substrates

Molybdenum
Copper
Stainless steel
Tungsten
Alloys
Brass
Cast iron
Inconel
Invar
Iron
Kovar
Monel
Nickel
Phosphor bronze
Steel
Tungsten-copper

Base non-metal substrates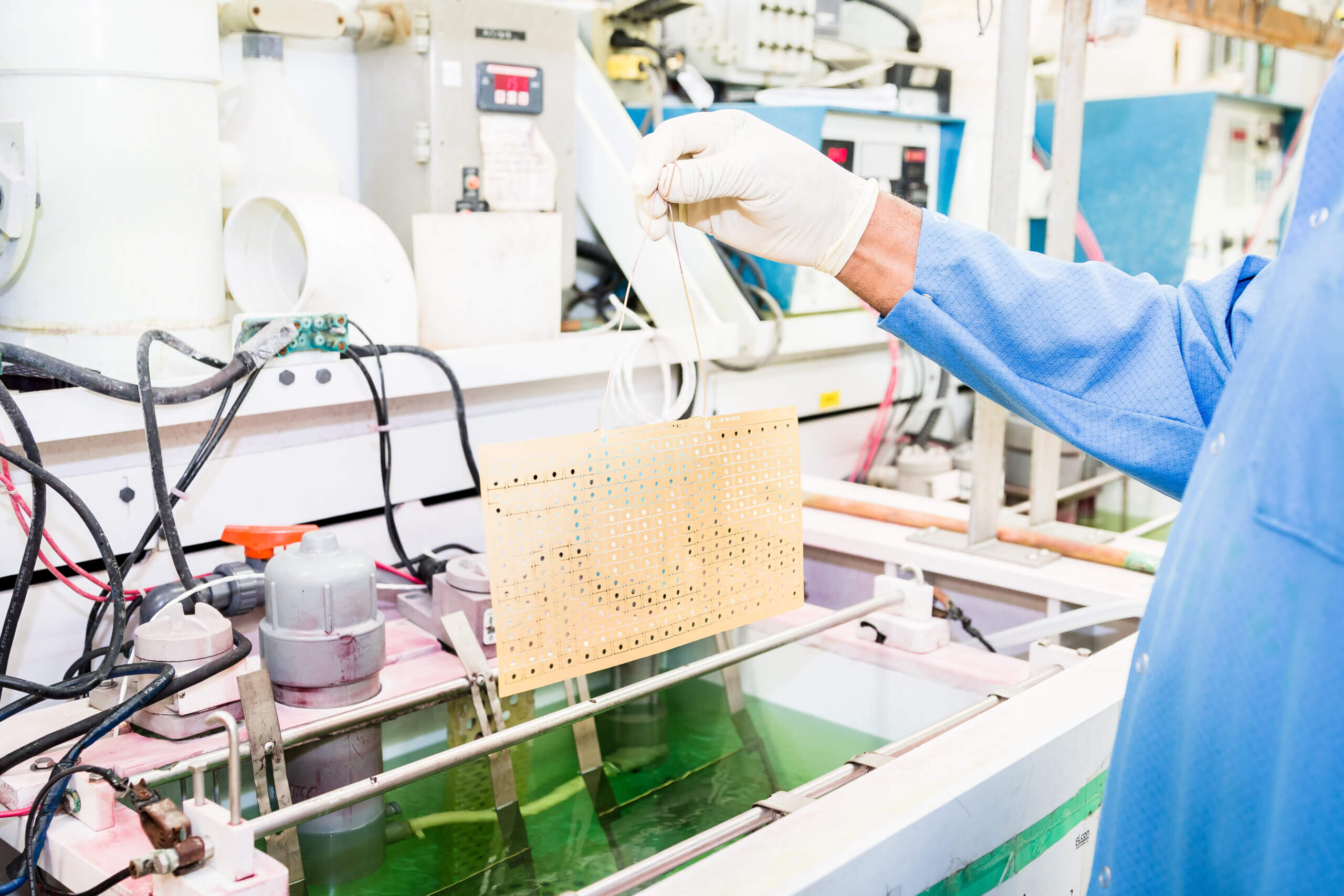 Applications
Fiber optics
R/F shielding
Optical encoders
Lead frames
Aerospace components
Traveling wave tube (TWT) shadow and control grids 
Vacuum electronics
Microwave transmitting tubes
Solar panels
Medical components
Defense
Energy
Biomedical
Communications
Computer and electronics
Semiconductor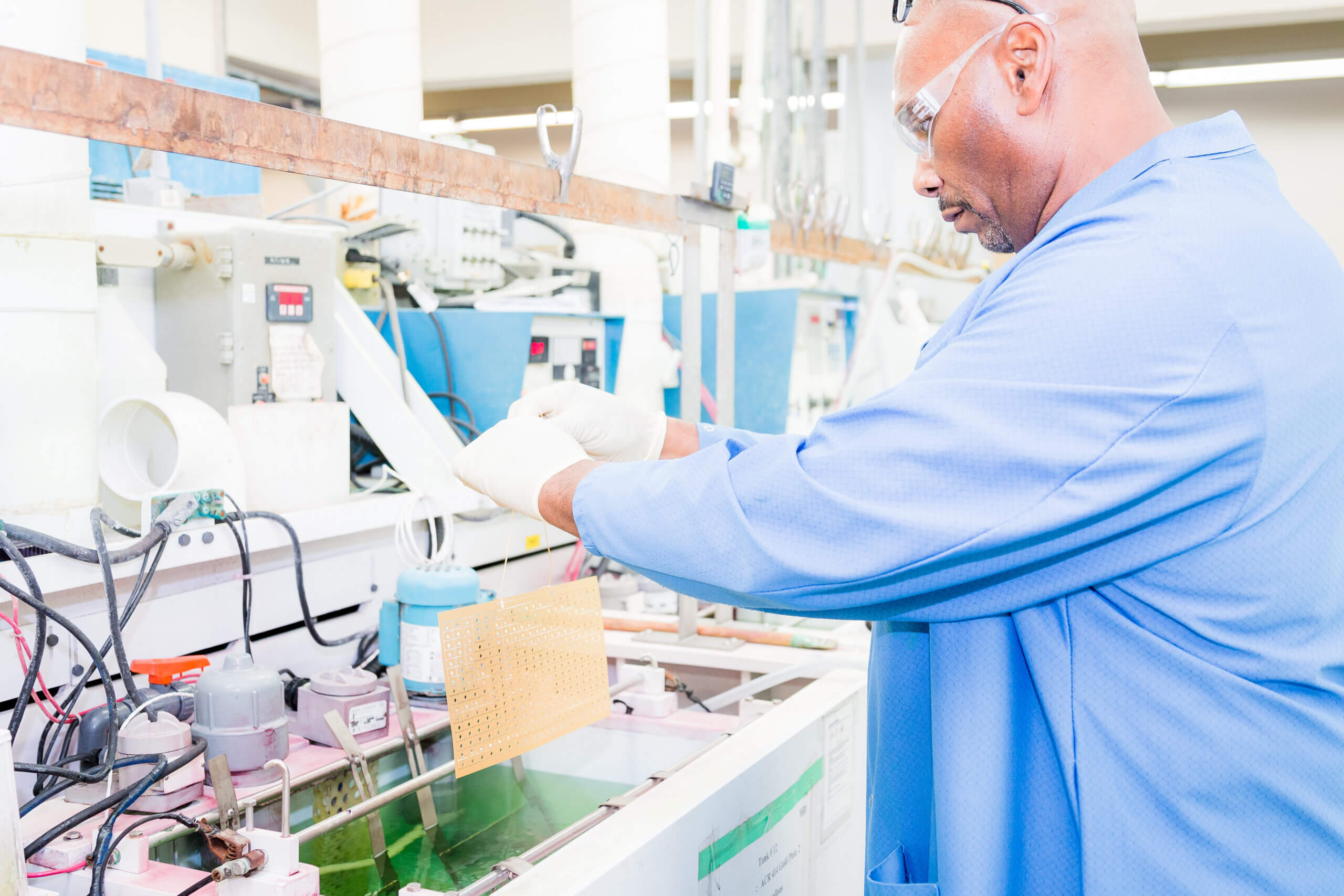 Equipment
Barrel plating tanks
Rack plating tanks
Cleaning & stripping tanks
Abrasive blast stations
XRF for thickness measurement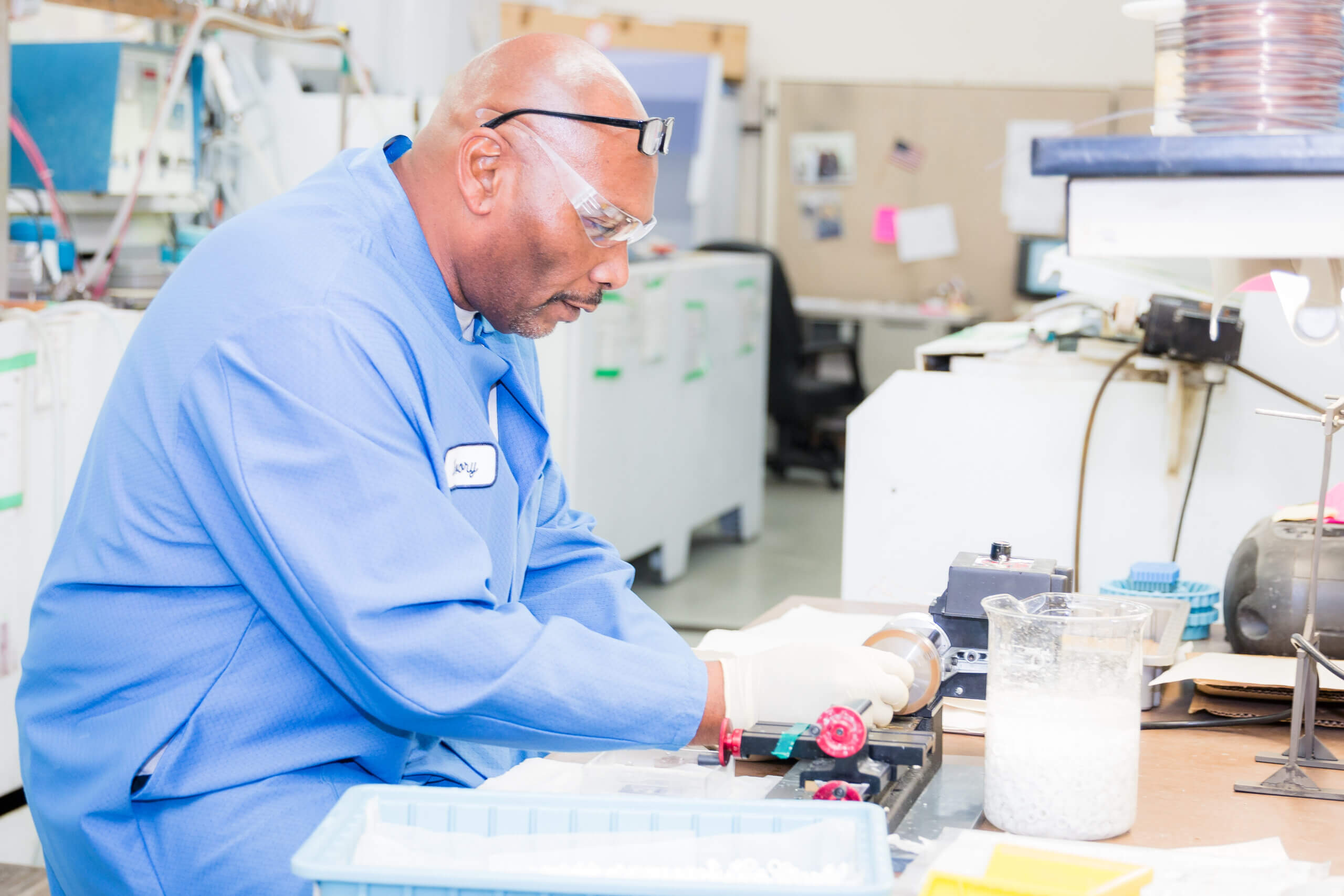 Standards
ISO 9001:2015
AS9100D
ITAR
MIL-G-45204 (gold plating)
AMS-QQ-N-290 (nickel plating)
AMS 2424 (nickel plating, low stress)
AMS 2399 (electroless nickel boron plating)
AMS 2404 (electroless nickel phosphorous plating)
QQ-S-365D (silver plating)
MIL-C-14550B (copper plating)
ANSI
ASME
ASTM B 734-97 (Cu)
ASTM B 607-91 (Ni-B)
ASTM B 733-04 (Ni-8%P)
ASTM B 488-01 (Au)
ASTM B 689-97 (Ni)
ASTM B 700-08 (Ag)
MIL-C-26074 (Ni-P)
MIP-P-27418 (Ni, low stress)
MIL-STD-883F 
MIL-STD-45662
RoHS
REACH
Materials
Plating materials

Electrolytic nickel
Electrolytic gold
Electrolytic silver
Electrolytic copper
Electroless nickel boron (0.5%)
Electroless nickel phosphorous (8%)

Base metal substrates

Molybdenum
Copper
Stainless steel
Tungsten
Alloys
Brass
Cast iron
Inconel
Invar
Iron
Kovar
Monel
Nickel
Phosphor bronze
Steel
Tungsten-copper

Base non-metal substrates